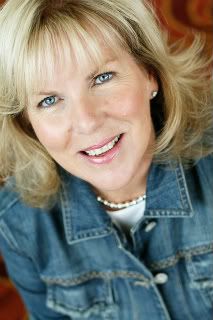 Please help us give a warm Arizona welcome to guest instructor DEBBY SCHUH straight from teaching at Creative Escape! She will be teaching two OUTSTANDING classes on Sunday, August 28th! She brings many years of teaching and design experience to her distinctive paper arts classes. Trust us - you won't want to miss either one of them!
Visit Debby's blog at debbyschuh.typepad.com
.
THE RECIPE OF ME
There is only one YOU and there are so many people, places, and events that have shaped you… and those stories need to be told! If you don't tell them, who will? This adorable album is created to hold these stories and photos. It could be a personal discovery journal or a tribute to those who have gone before and shaped you along the way. Or it can just be a sweet album for any occasion! It would also make a perfect family recipe book.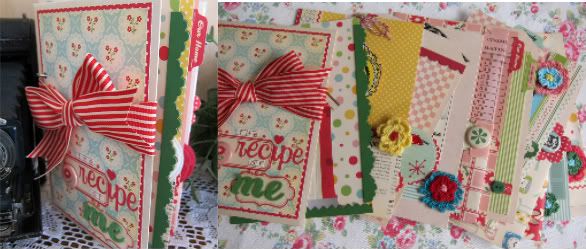 Filled with pockets and folding techniques for interactive pages and products from October Afternoon, Melissa Frances, American Crafts, Jenni Bowlin, May Arts, and 7gypsies, this album will be a keepsake to treasure or to give to someone extra-special! Join Debby on

SUNDAY, AUGUST 28th at 11:00 AM.
Anthropologie Inspiration Mini Album
A favorite place Debby likes to go for creative inspiration is the fanciful store Anthropologie. In this class you'll take an Anthropologie shopping bag and transform it into a really cool mini album full of interactive pages where you can tuck your favorite inspirational pictures and quotes or just any fun things you want to preserve.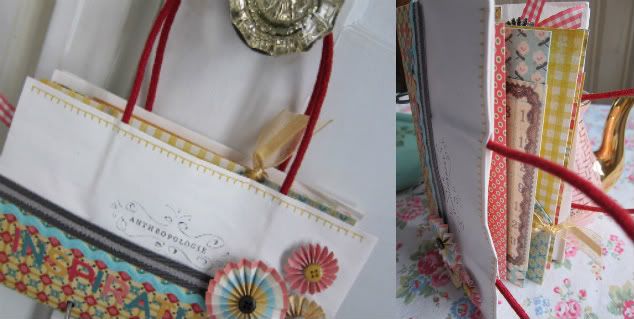 Using the new Stella and Rose collection from My Mind's Eye and products from American Crafts, October Afternoon, and 7gypsies, you'll create a sweet one of a kind album. You'll love the variety of page sizes, envelopes, transparencies, and pages protectors that make your album itself inspirational!
If you taken this class with Debby before, you'll be happy to know this album uses the bag in a new way and has new ideas inside!
Join Debby on SUNDAY, AUGUST 28th at 3:00 PM